Examples of Multimedia Stories
We've amassed a large collection of over 1000 multimedia news stories as examples for case studies in classes. This is a resources for gaining inspiration and looking a real-world examples of immersive longform digital journalism.
Tools for Multimedia Storytelling
This guide covers various online tools, websites, and options for producing multimedia content. Note that this was written in Fall of 2016 and some of these services may be discontinued. For that reason, always be cautious relying too heavily on a third-party service. When possible, download a backup of your project.
KnightLab — TimelineJS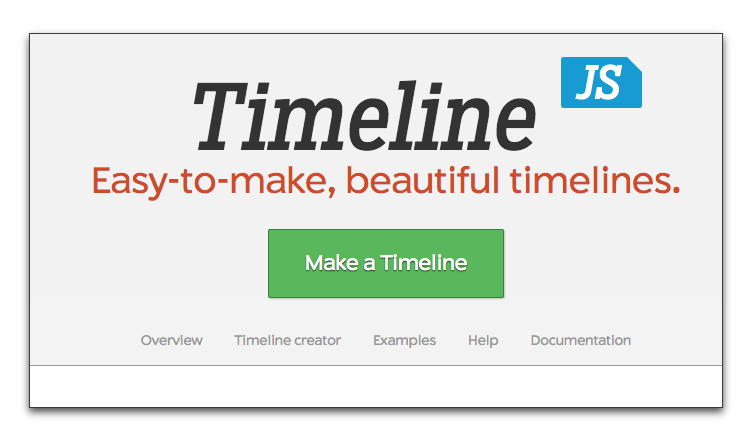 Timeline JS is a KnightLab project for very easily creating sophisticated timeline projects that you can embed in your own website or blog. The interface takes you through each step of the process. It relies on Google Spreadsheet for inserting your data for the timeline, and will give you a starter template that you fill in.
You can insert images and videos into your timeline, but they have to be hosted elsewhere, like YouTube. You can also host images on hosting sites like PostImage.org, or Imgur.
KnightLab — StoryMapJS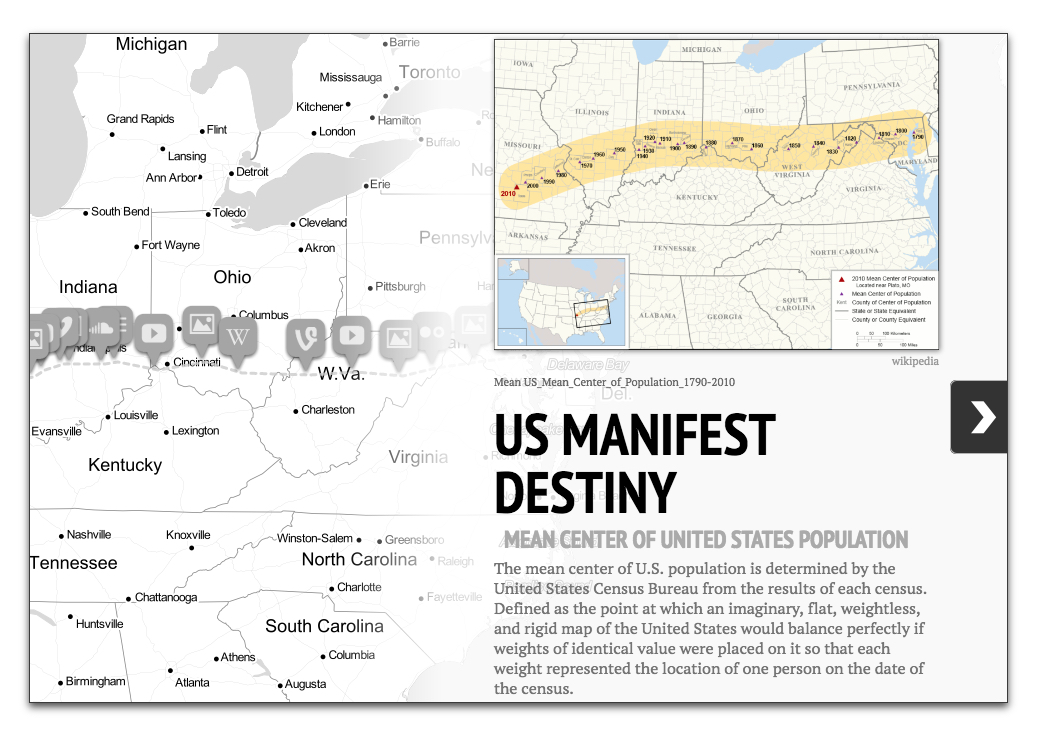 Storymap JS is a tool for creating location-based slide-show stories. As the user clicks the next button, they are taken to the next scene in the story, which can incorporate photos, videos, or text. The tool can also be used with a very large image (called a gigapixel) instead of a map. But the resolution of the image needs to be extremely large to work.
KnightLab — JuxtaposeJS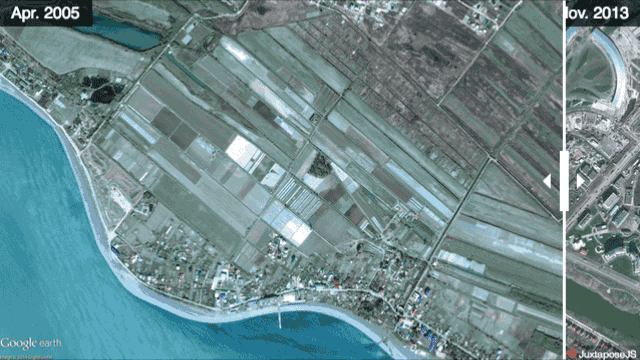 Juxtapose JS is a tool for creating before-and-after photo sliders that can be embedded on any website or blog. The photos have to be hosted elsewhere. You can use a photo hosting service like PostImage.org, or Imgur.
KnightLab — SoundCite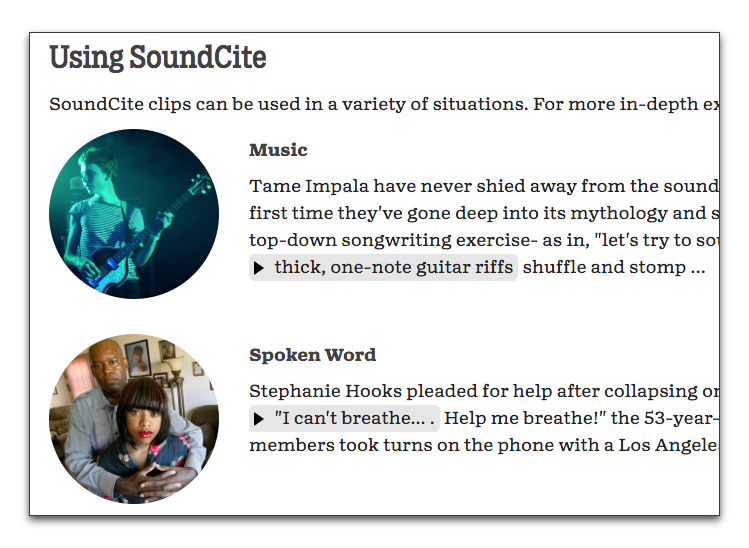 SoundCite is a tool for adding sound to specific pieces of text. The text appears highlighted with a small play button. When pressed, the sound will play as the user reads the text. The Soundcite page has an example that better illustrates how it works.
Sounds (.mp3) must be hosted on your own server, or uploaded to SoundCloud.
TikTok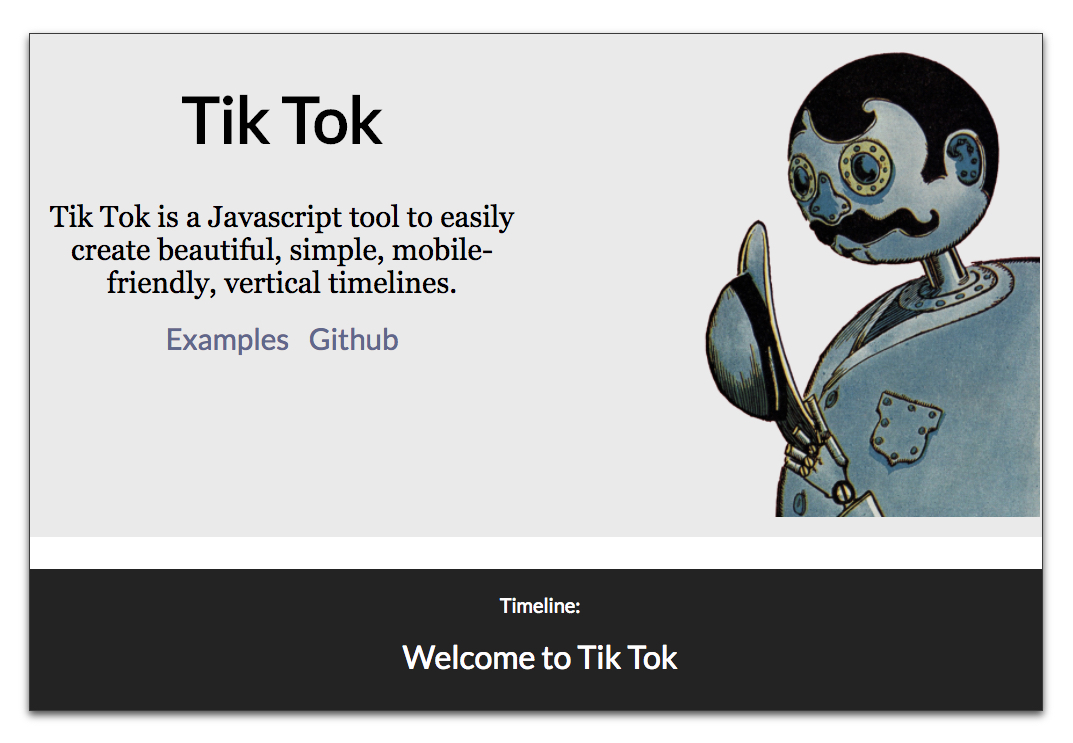 TikTok is a JavaScript code library for creating simple timelines to embed on websites. The process for using the tool is a little technical and requires a little coding knowledge, but it's free.
ThingLink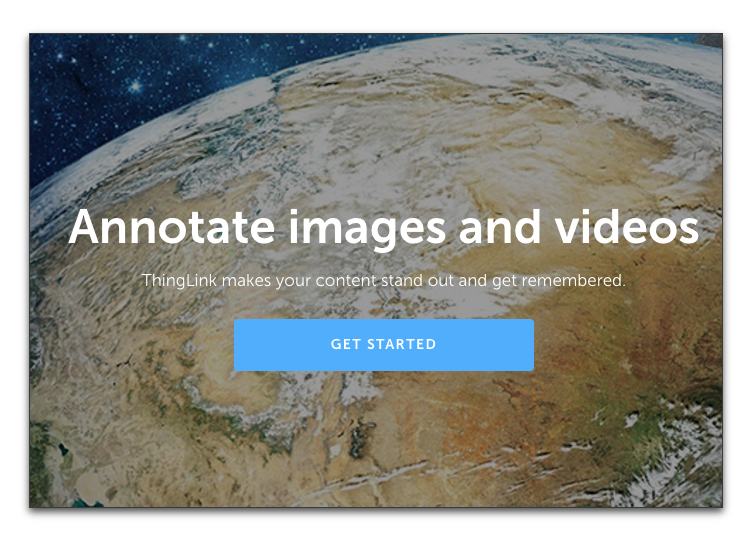 ThingLink is an image annotation tool that allows you to put markers on top of an image. When clicked, these markers will display an info window with text, photos, video, or audio clips.
Canva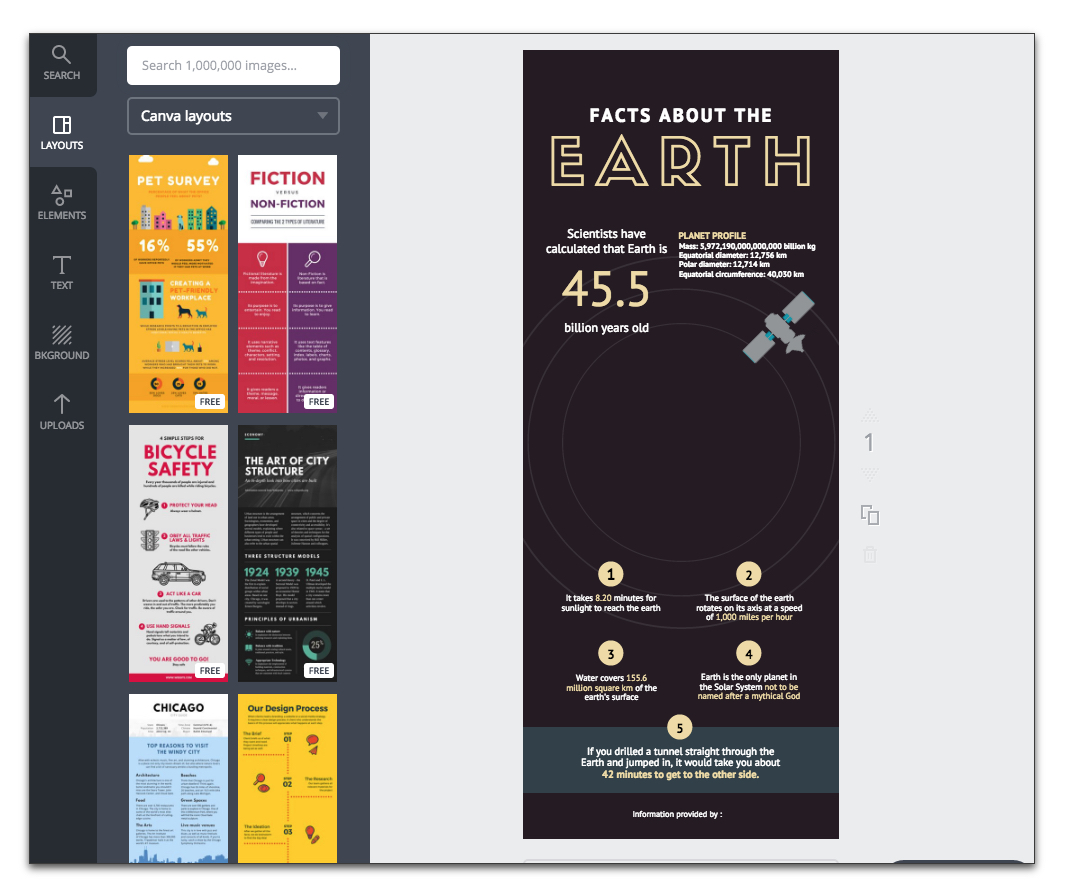 Canva is an online service that allows you to create graphics, presentations, and infographics. Canva is also a nice way to get starter templates that you build upon, or draw inspiration from. Many designs are free, but some graphics cost $1 each. Storage of your project is limited without a fee. You can also sign up for a monthly plan starting at $13/month.
Infogram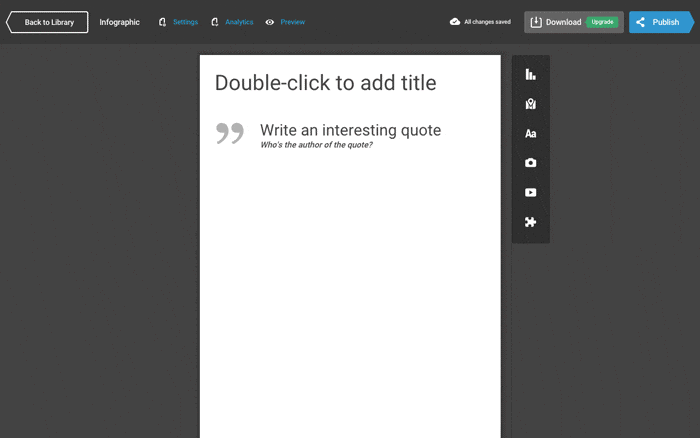 Infogram is an online service that allows you to create infographics using a simple drag-and-drop interface. The graphics are much nicer looking than most, even professional, data visualization programs would produce, but the capabilities are limited to simple datasets. The best way to use this is to let the graphic lead the data format (start with what you want to visualize) because you'll quickly find its limitations. Infogram is free for most basic charts, and subscriptions start at $20/month.
Chartblocks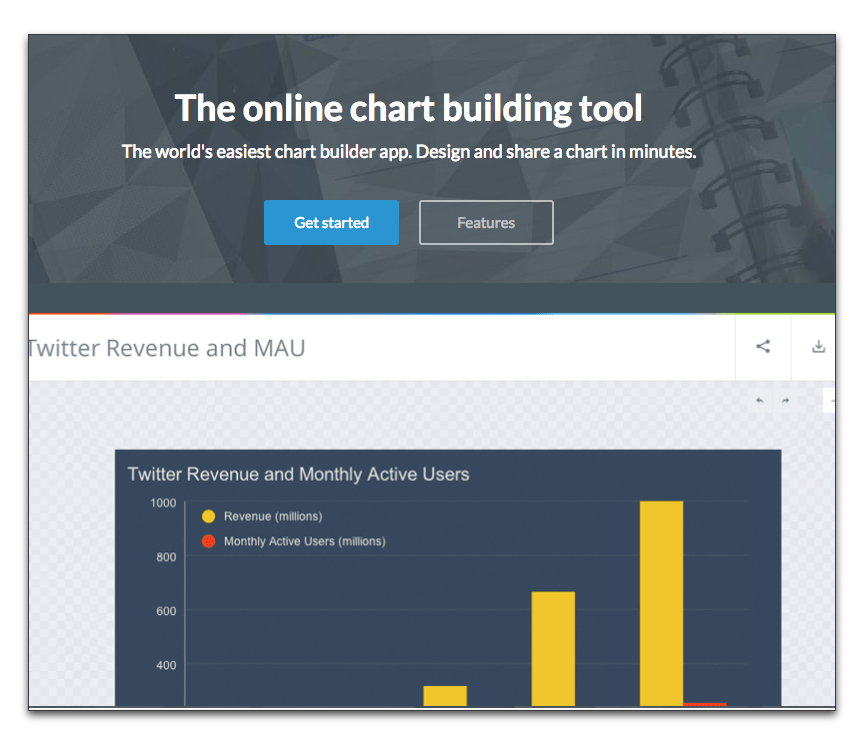 Chart Blocks is an online tool for easily creating charts and customizing them in a draw-and-drop interface. The price is free up to 30 charts, and starts at $8/month after that.
Silk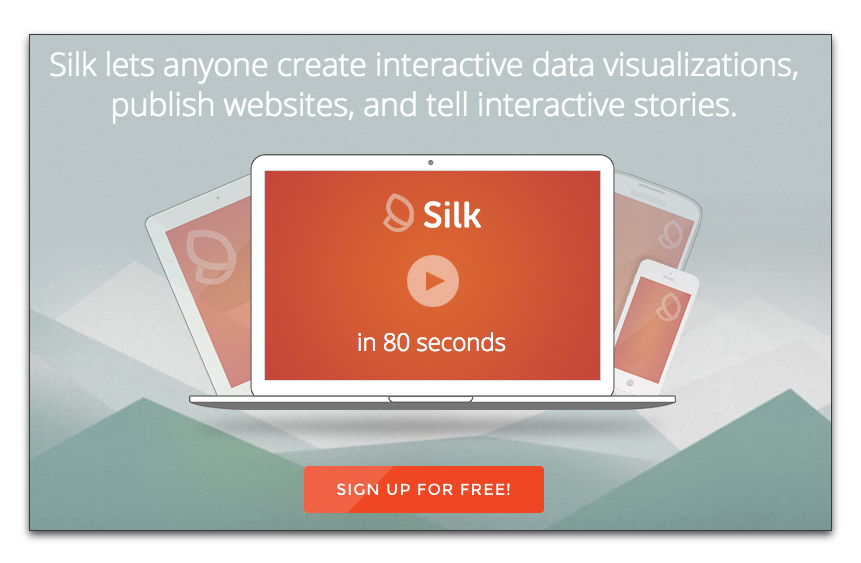 Silk is a web platform for building data-driven stories. It allows you to post data tables, maps, or other visualization to go along with your stories. You upload a spreadsheet to make it work. The tool is free to try, then can cost upwards of $500/month for organizations.
Raw Charts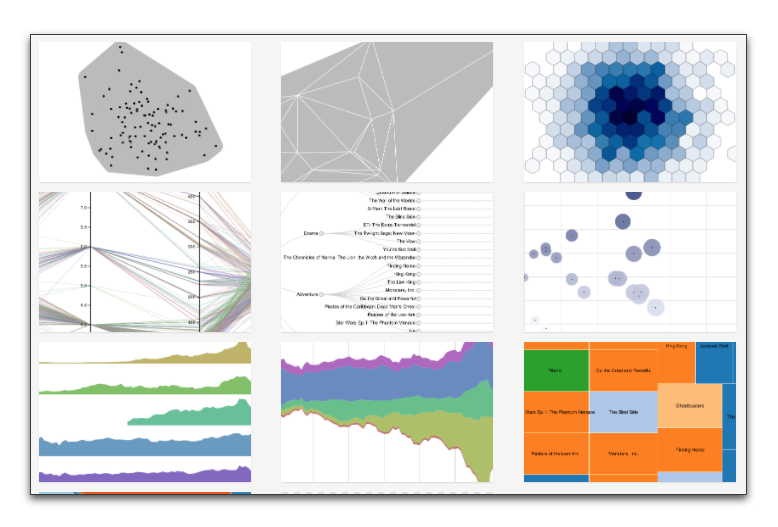 Raw charts is a free tool where you paste in some spreadsheet data as a CSV, and then it builds a number of charts based on the data. While the charts may appear visually stunning, they are very specific use cases, and require data in a particular format (like clustering) in order to make it most effective.
DataVisu.al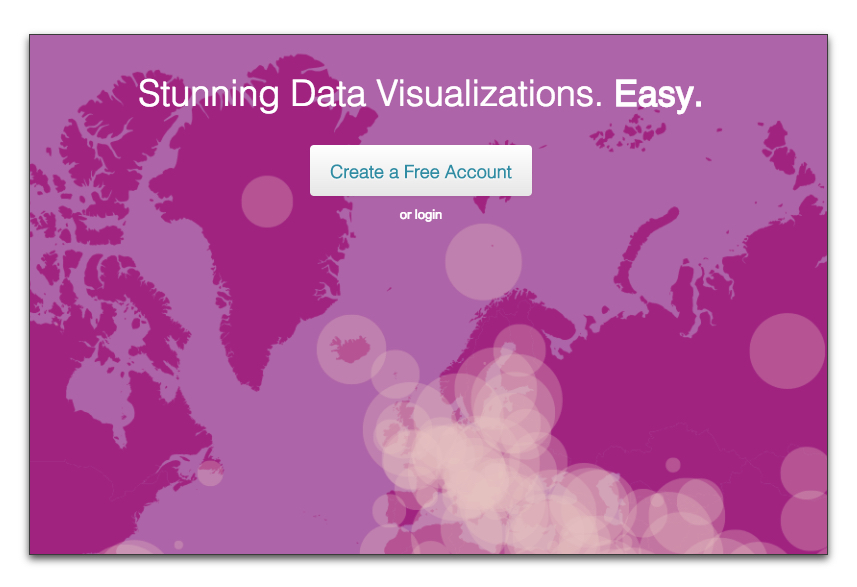 DataVisu.al is an online tool for making charts. You upload spreadsheet data and adjust a few sliders to customize the look of the chart. The basic version, which allows you to save low-resolution versions of your chart with their brand stamped on it, is free. The next version up costs $15/month.
Palladio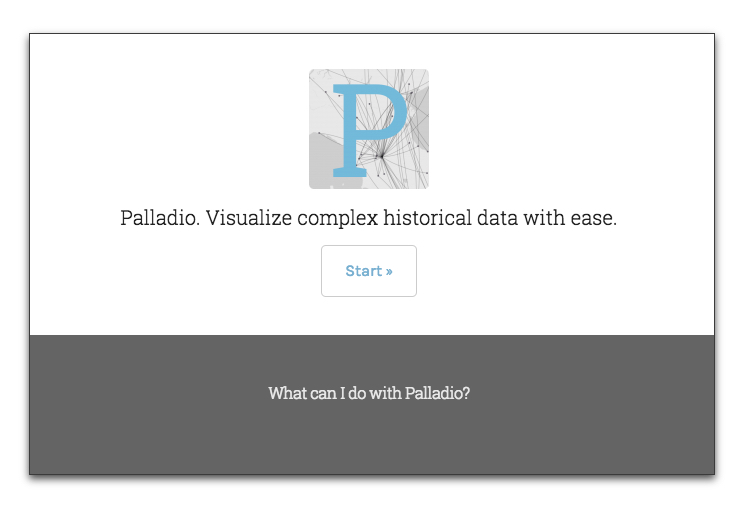 Palladio is an online tool for creating a few different chart types. The tool is free, but limited to only a few very specific types of charts: a map, a gallery, a graph-node view, and a table view. You upload a spreadsheet of data, but the spreadsheet needs to be in a specific format. Their website has an example template to work from.
Verse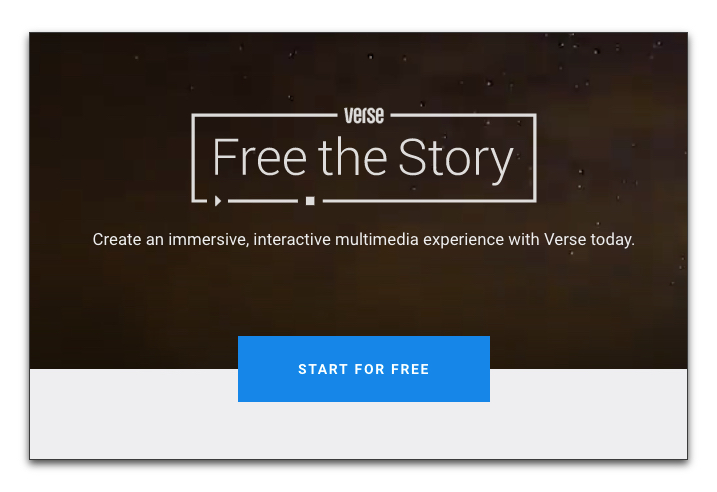 Verse is an online service that allows you to annotate videos with other videos, or allow the user to make choices about what to see next. The service is free up to 30 minutes of video storage per month, or $30/month to increase the time and services.
Klynt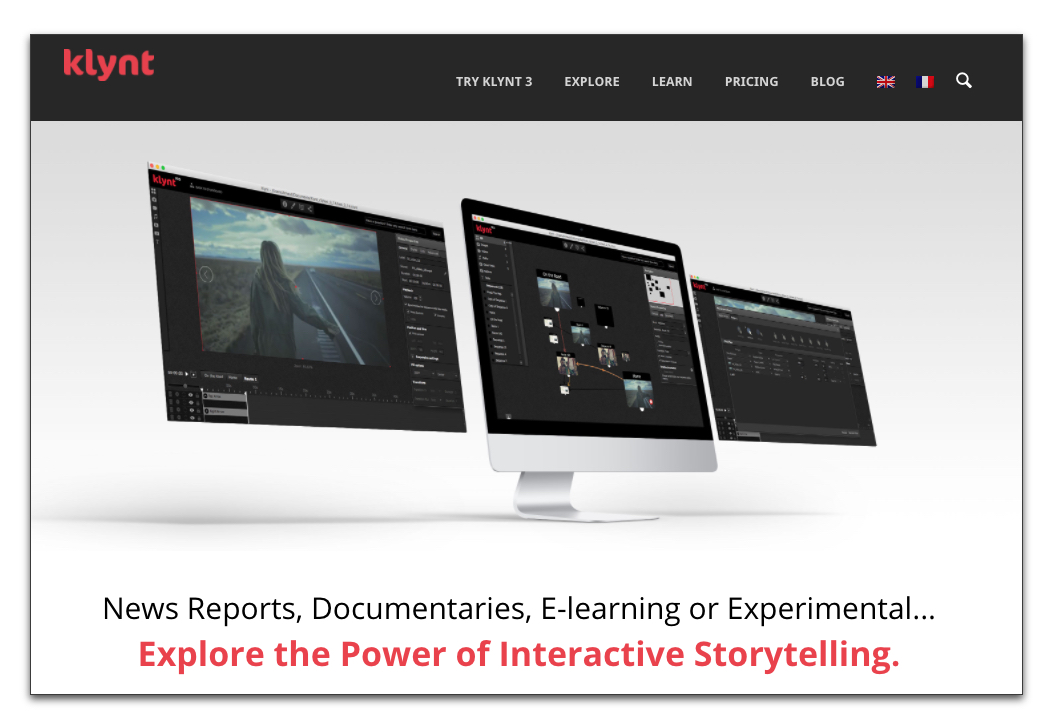 Klynt is a software tool that you can purchase and install on your computer which allows you to create and edit interactive video experiences. Think choose-your-own-adventure videos. As the viewer watches, they are presented with options of what to see next, and depending on what they click, they are taken to the next segment of the story.
Racontr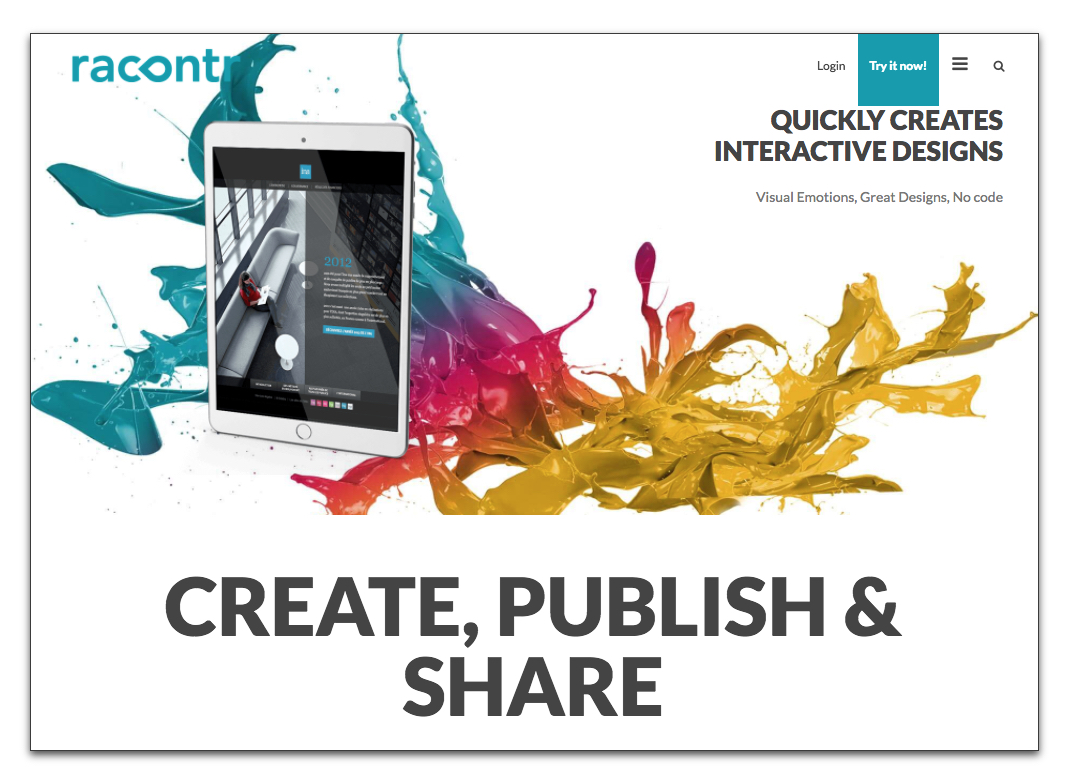 Racontr is online editing platform for creating what are sometimes called scrollytelling projects. As the user scrolls, various parts of the webpage animate to help create a more dynamic and interesting experience. The service is small, and you have to get a quote for pricing.
They case studies posted on their website.
Atavist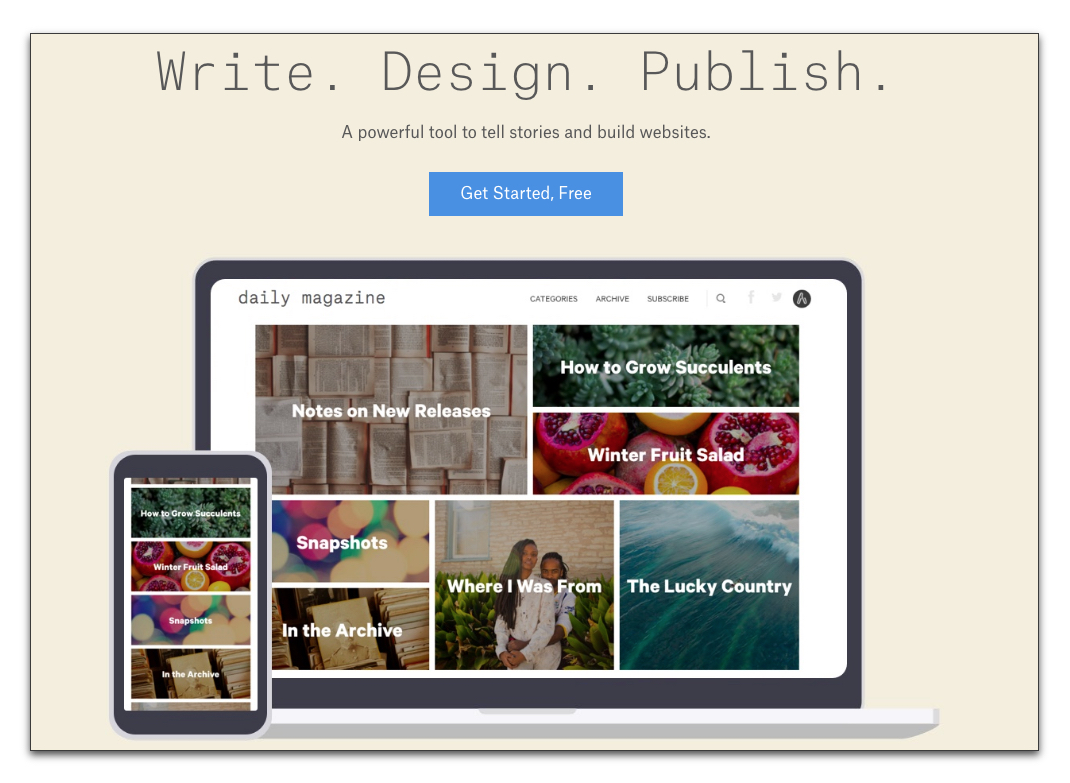 The Atavist is an online tool for creating dynamic multimedia stories, which an emphasis on longform narrative. They stories are hosted on their site, but they have a model setup for selling work or creating a publication using their software. An example of the platform in practice is Flight From Syria by the Pulitzer Center.
iBooks Author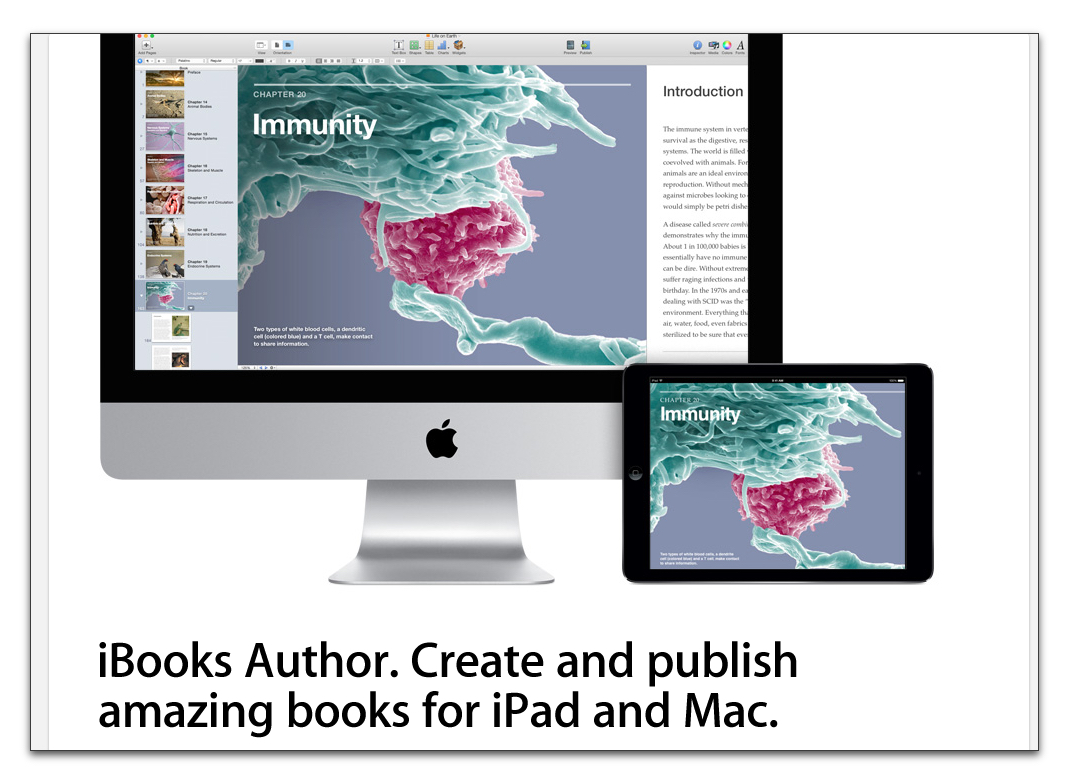 [IBooks Author] is a free piece of software made by Apple that allows you to create rich ebooks and sell them in the iBook store. The software now allows you to even export your books as ePub format for other devices like Kindle and Android. The platform is multimedia capable, allowing for the integration of video, photos, graphics and audio. An example of an iBook is Flight From Syria by the Pulitzer Center, which also made a version using the Atavist platform (see above).
Tumult Hype
Tumult Hype is piece of software that you download and install on your Mac, which allows you to create web animations that can be embedded on websites. The software is timeline based, but exports HTML5/JavaScript code that can be integrated within existing sites. The software also supports creating an entire website from the ground up, but wasn't specifically designed for this purpose (see Blocs app for a better solution). The software costs $50.
Pageflow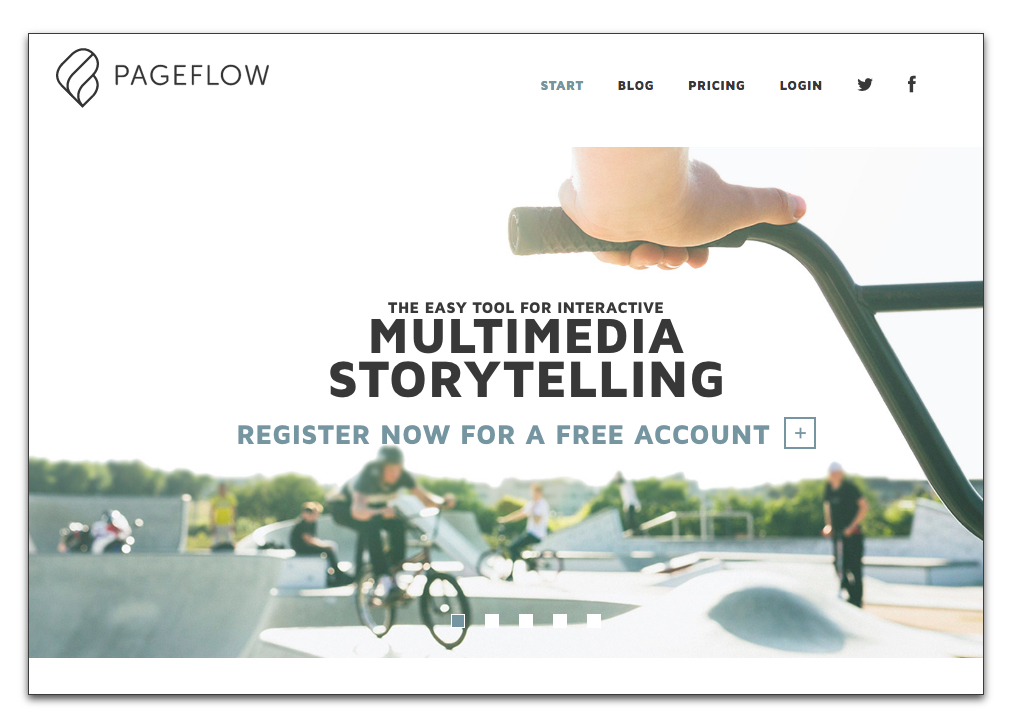 Pageflow is a web service for creating multimedia "scrollytelling" types of stories. The pricing is 8,50€/month.
Odyssey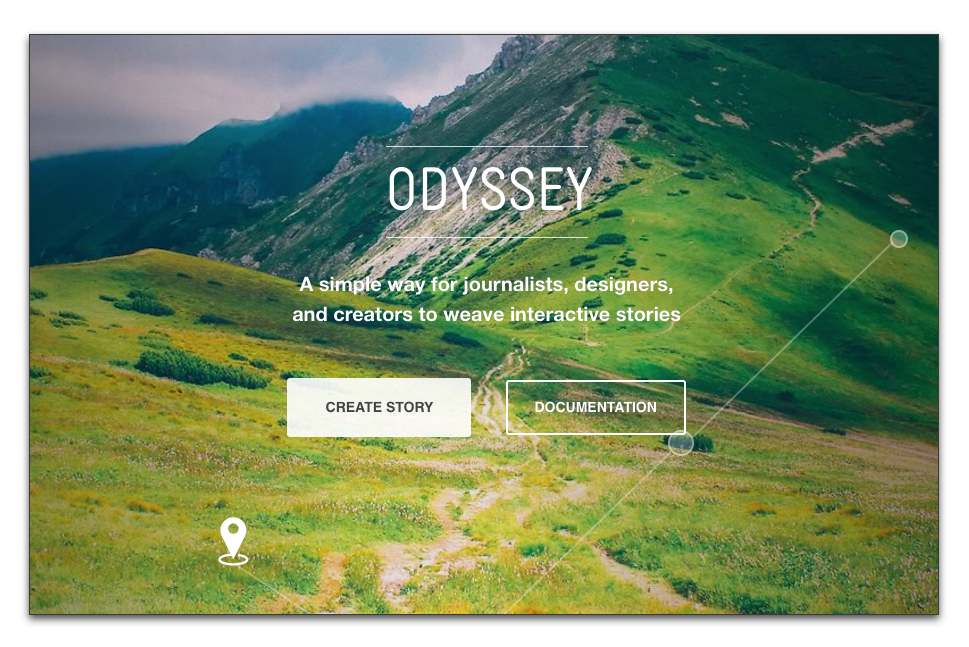 Odyssey is a web tool that allows you to create interactive stories that have some kind of locational element to them. The tool uses CartoDB as backend. It can be a little technical, even though it tries to walk you through the process, and some coding knowledge can be helpful.
Envato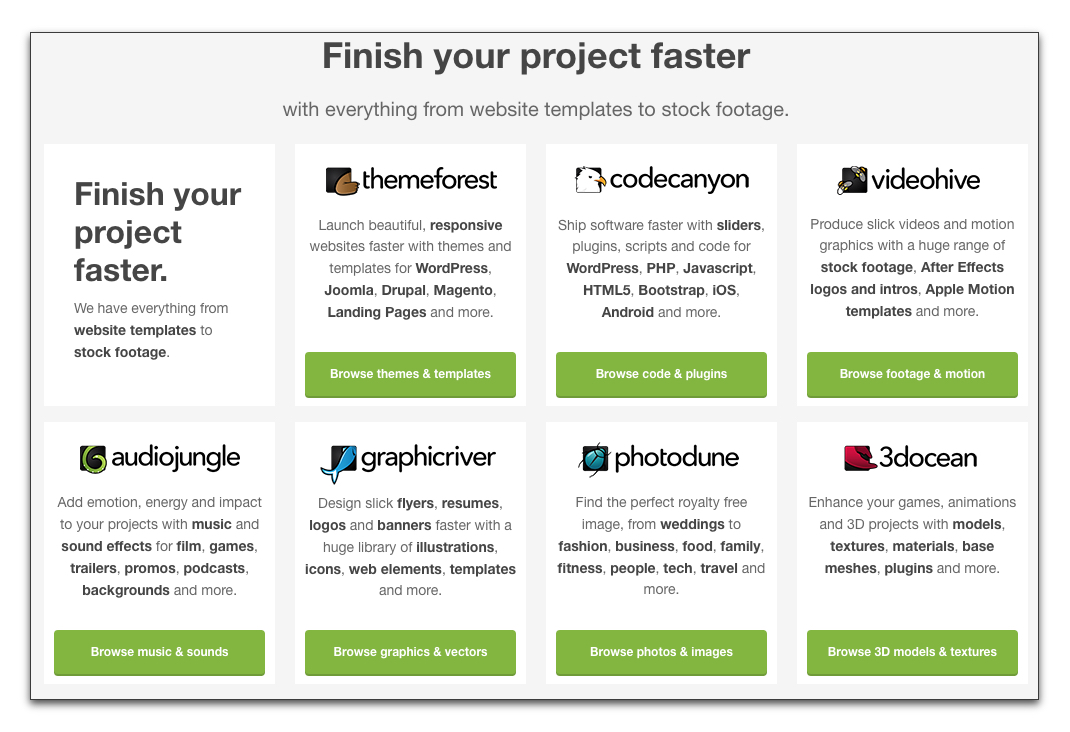 Envato Marketplace is a series of websites where creative artists can sell templates of their work for nominal fees. This is a great way to get samples for websites, WordPress themes, audio loops, motion graphic projects, or even just simple design graphics. Often students use these as starting points for inspiration on projects. The costs vary, but most items are under $20.
Coverr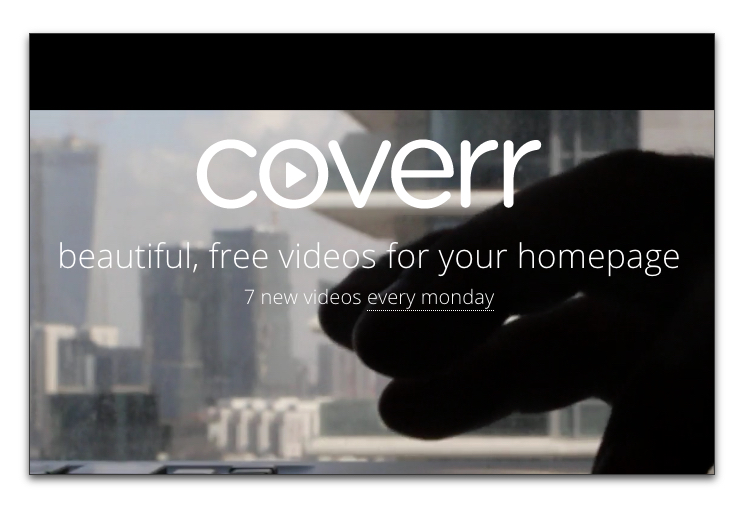 Coverr offers seven free background videos you can download each Monday. The videos are geared for video background content on websites, similar to stock images. You can also sign up for an e-mail whenever they post new videos, and they provide snippets of code for embedding on your own website. Background videos don't work on mobile, and they use an image fallback.
Stock Photos that Don't Suck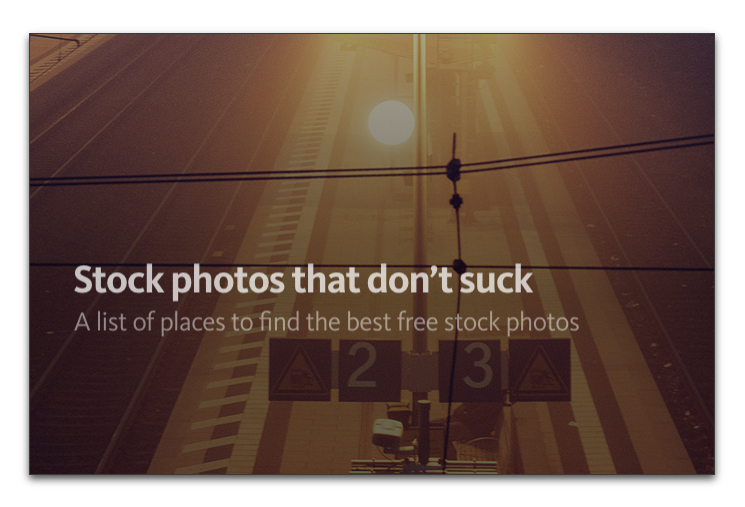 This Medium.com post called Stock photos that don't suck lists numerous collections of stock photo sites that have royalty free, creative commons, of fair use stock photos. The difference is royalty free are photos that you have to pay a one-time fee, but you don't have to pay future licensing (no royalties). Creative Commons is a licensing type that varies on usage, but the most common scenario requires you to only provide attribution to the original author (other specifics are whether you can use it for commercial purposes or manipulate the image). Fair use means you can use it however you want and for any purpose.
WordPress.com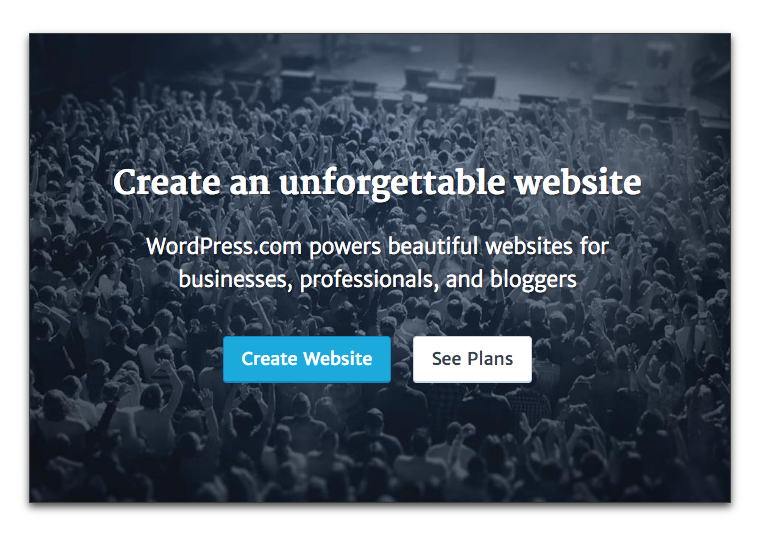 Wordpress.com gives you a free website which can be used as either a blog or portfolio. The free version is limiting, however, and for about $3/month you can get a custom domain name and tools to add custom design to your site.
It is important to note that WordPress.com is different than WordPress.ORG. WordPress.COM is a commercial service that makes it easy to build websites, while WordPress.ORG is free and open-source software that allows you to create a WordPress site on your own server. For most people, .COM will be a much easier, turnkey solution for building a website.
Theme X (WordPress)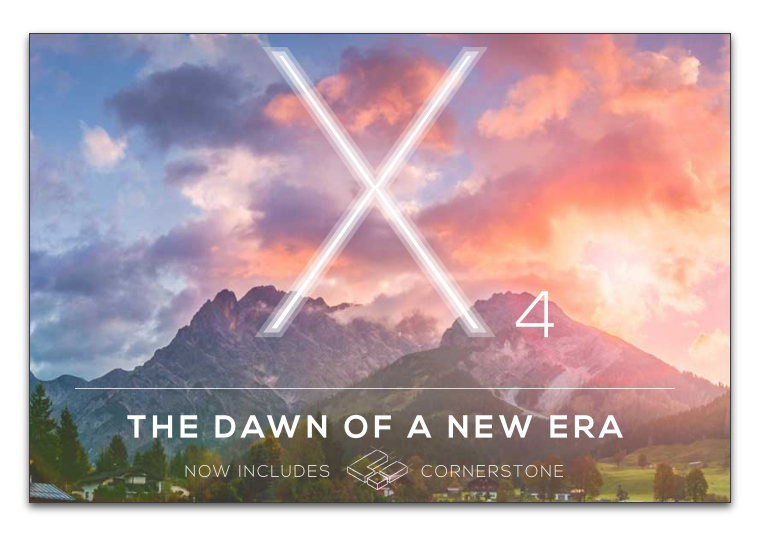 Theme X is a WordPress theme that allows a high level of customization and multimedia integration to a WordPress site. Though various extensions, the theme offers a drag-and-drop interface for creating customized pages. The theme costs about $70.
Tilda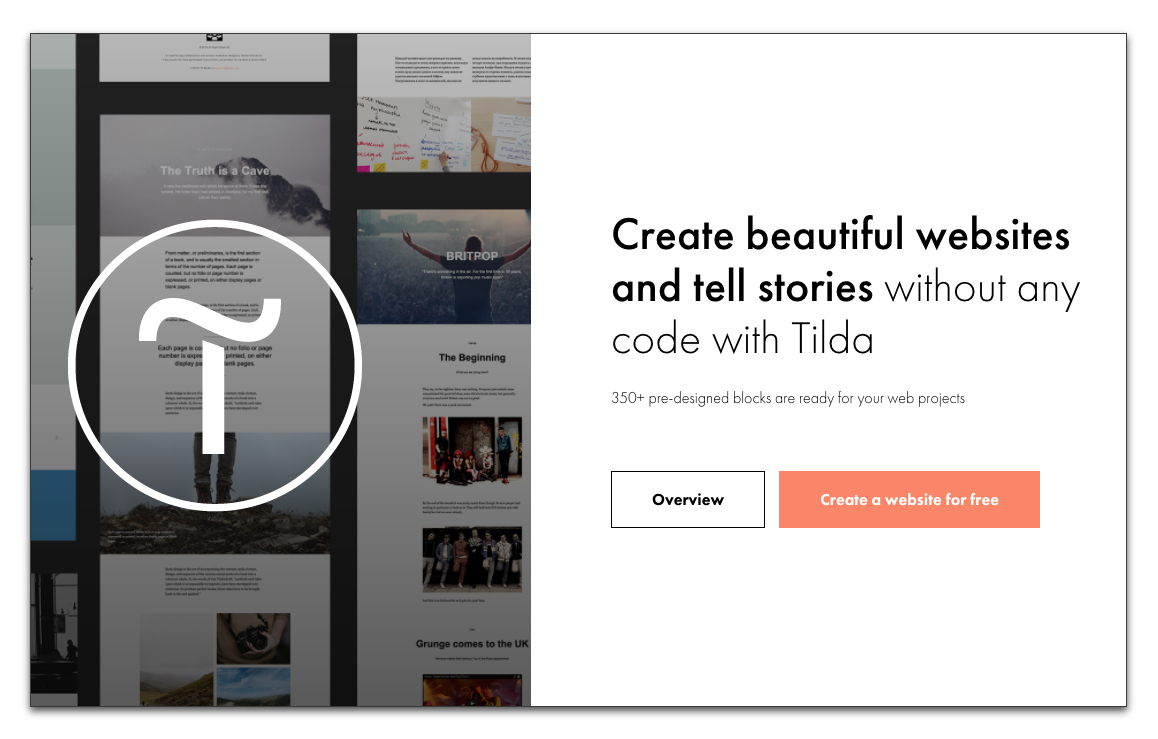 Tilda.cc is an online platform for building webpages that is geared toward storytelling. It uses design modules called "blocks" that allow you stack and build great-looking stories without coding. The service is free for one site, but limits to 50 pages. After that, it's $10/month.
SquareSpace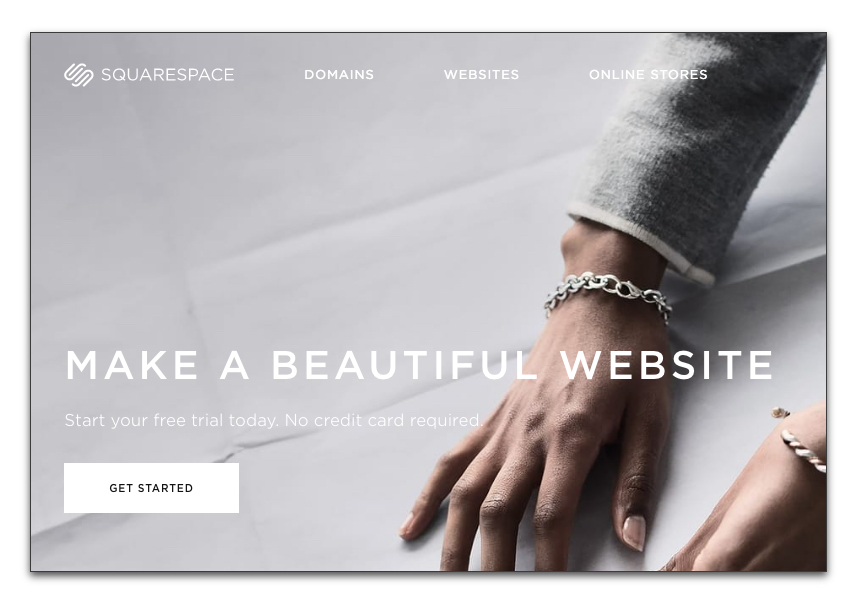 SquareSpace is one of the most popular options for students building their portfolios. It's highly customizable, but comes pre-packaged with great-looking themes for turnkey website designs. The cost is about $12/month
Blocs for Mac App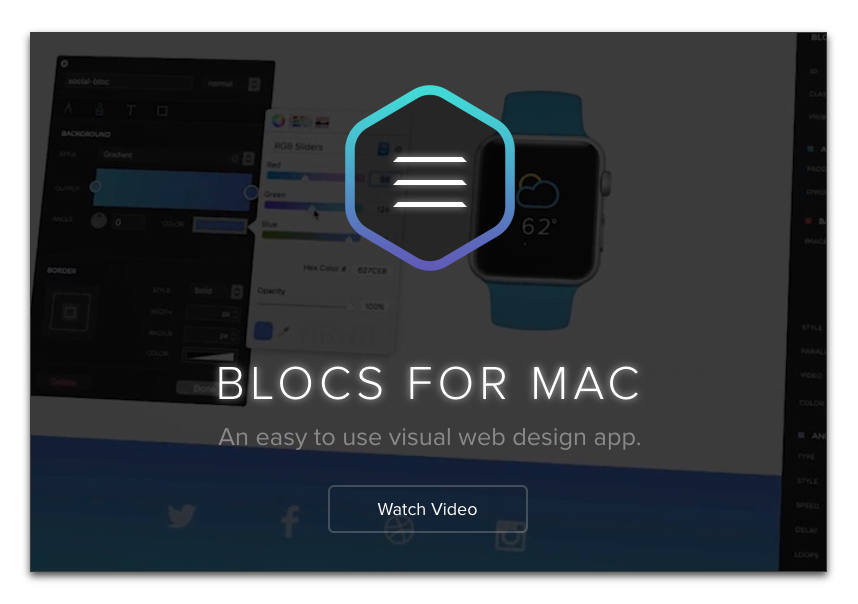 Blocs for Mac is not an online service, but a piece of software you download and install on your computer. It allows you to easily build a website using a simple drag-and-drop interface, and then spits out the code for you to upload to your own web server. The software starts you off with some great looking themes, and uses buttons and sliders for adjusting the design. The cost is a one-time $80, and there is a trial version to test-run it.
Exposure.co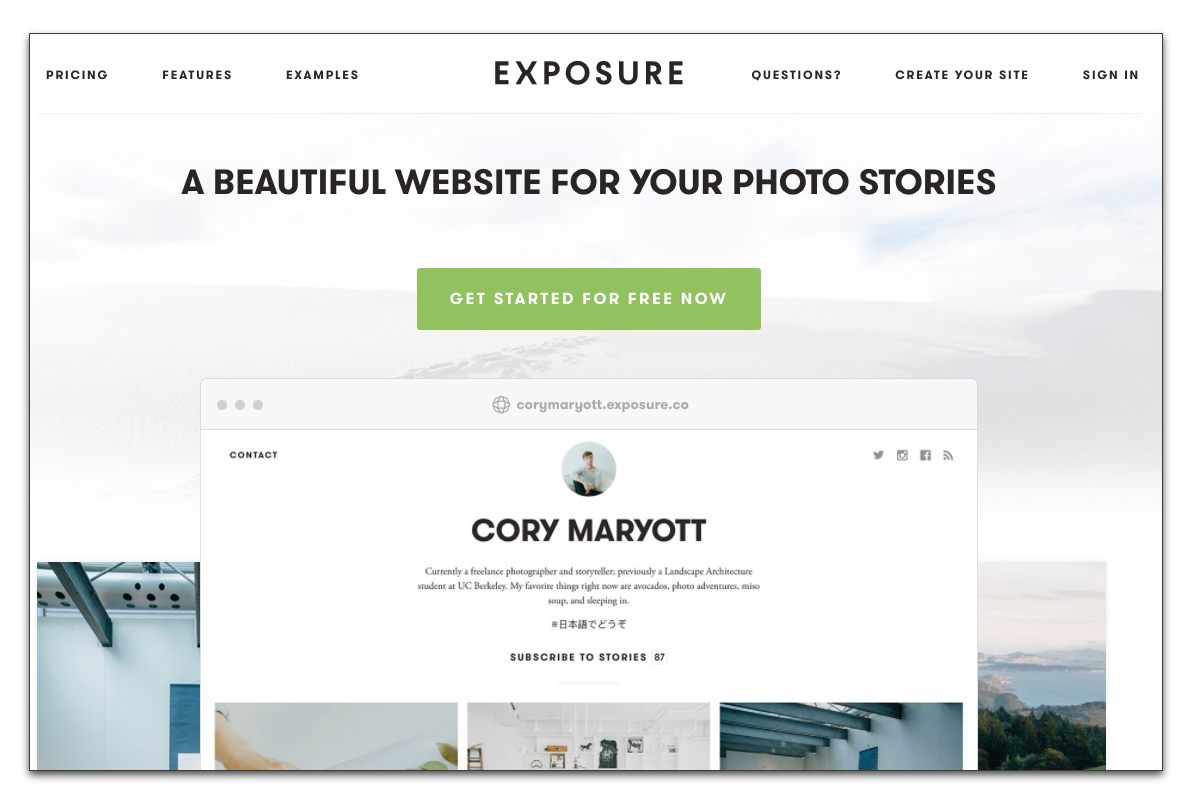 Exposure.co is a platform for photographers to create visually-oriented website portfolios. It's free to start, and $5/month after that.
Drp.io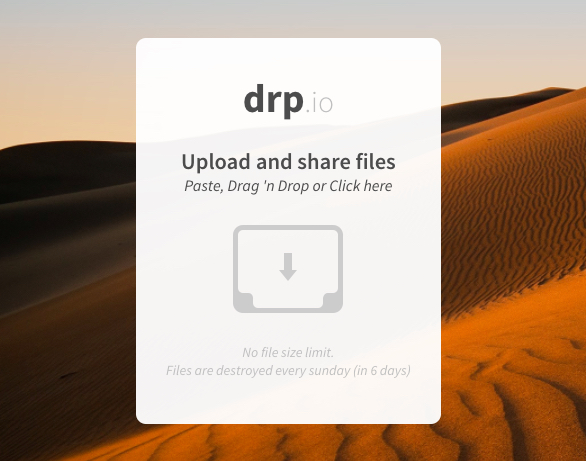 Drp.io is a simple site for uploading files and sending them to someone else via a URL where they can download them. You shouldn't use this for private files, as everything can easily be downloaded and seen by a third-party. It's also not a permanent solution, because the service deletes all files every Sunday.
95 Tools for Investigative Journalists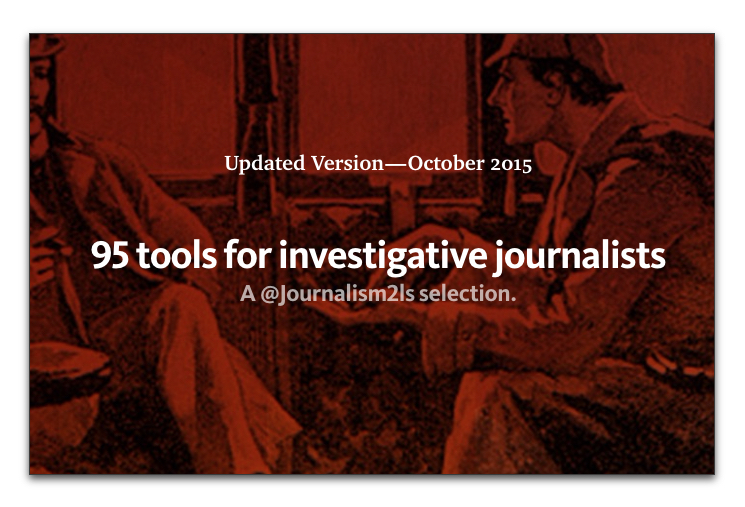 This Medium.com post 95 Tools For Investigative Journalists is a fantastic collection of various online services and tools that can be used in the reporting process. While many of the tools are also mentioned above, some are not.
Google Tools Training Courses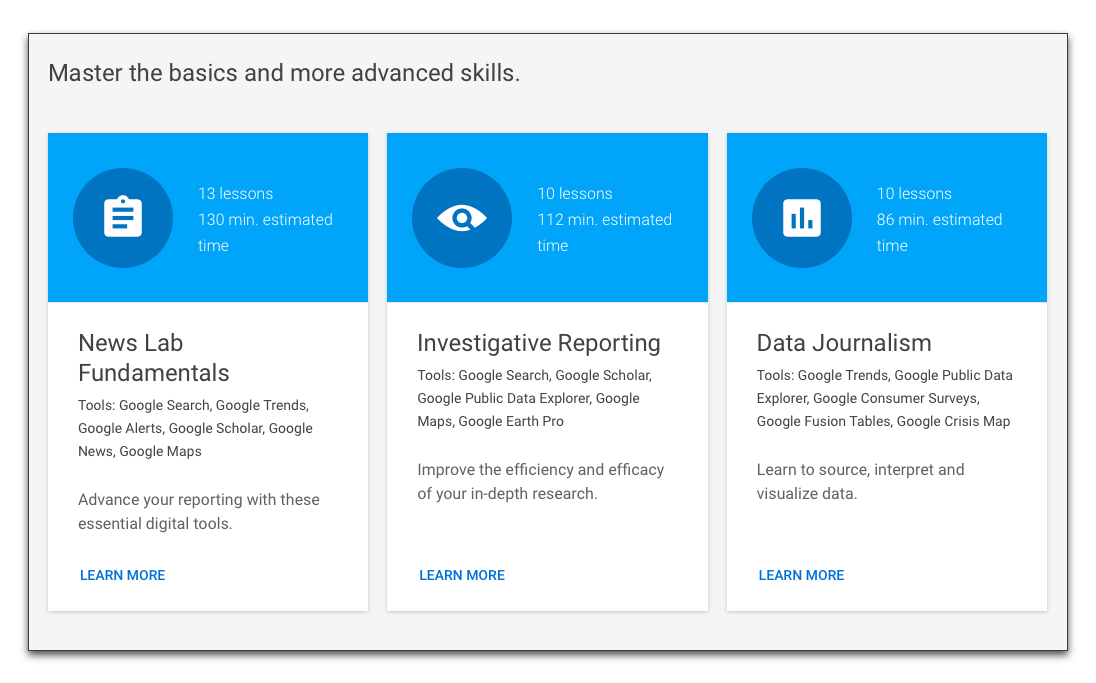 Google has a website for training journalists on some of their tools. These tutorials are pretty quick and teach you how to quickly use some of their tools for journalistic purposes.