Evolution of the digital news package (Koci)
Thu, Feb 02, 2017
Readings
Assignment
What do you remember as one of your first introductions to interactive non-fiction digital storytelling (i.e. a digital news package DNP)? Does it still exist on the web? Do you think there are any takeaways from how it was constructed that could inform your storytelling today? Please write a short paragraph explaining what the project was and where you saw it. Please provide a link if it still exists online. (Submit on BCourses)
Discussion Points:
This lesson will cover an evolution of multimedia storytelling over the past decades. These are links that will be discussed in class. Please view them here and use as a reference.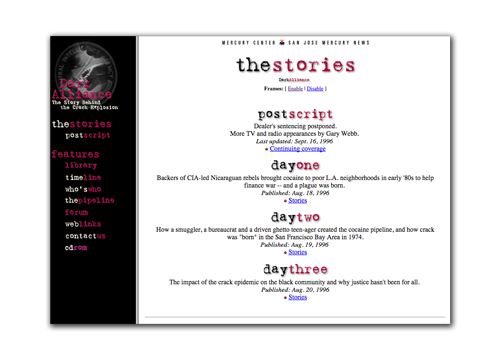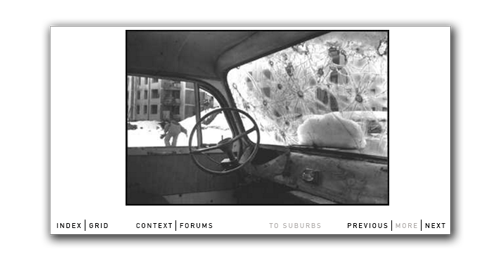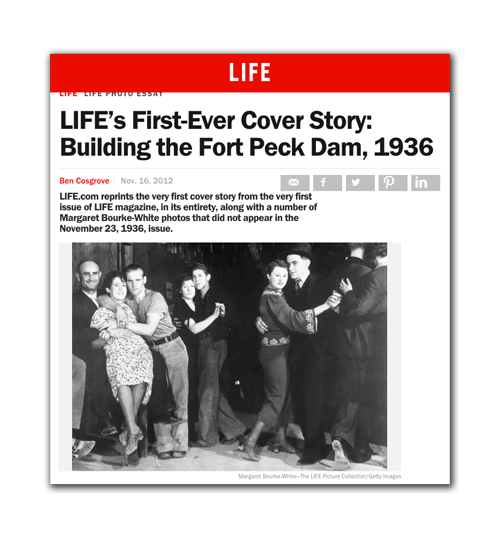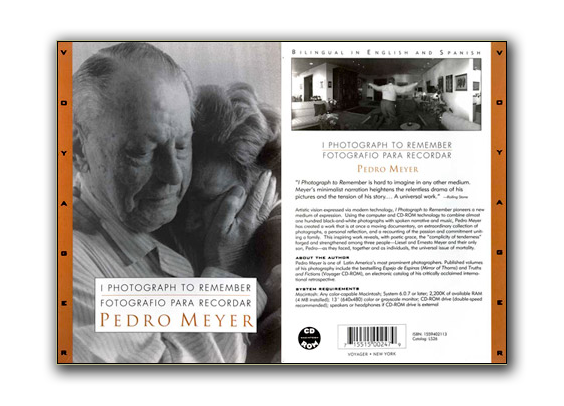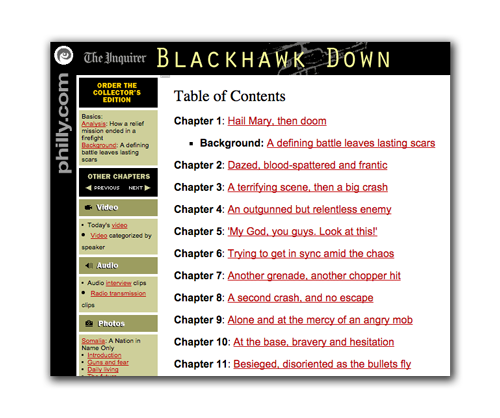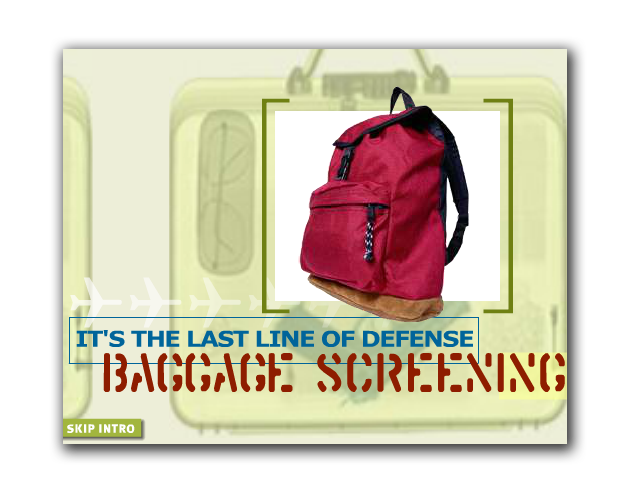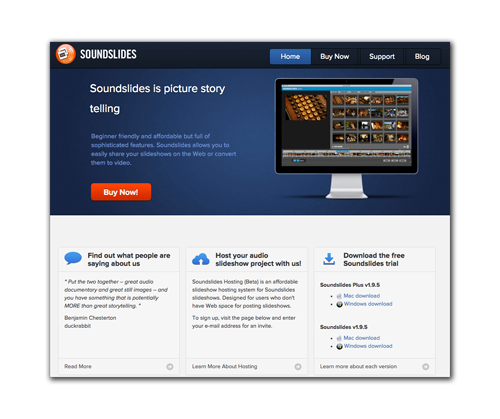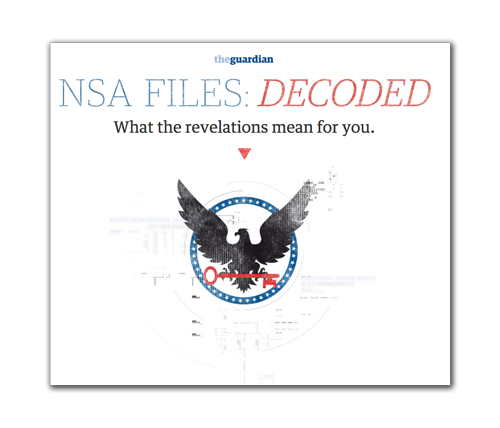 Classification of news packages
We identified three categories for classifying multimedia news packages. These categories are not discrete, but include various levels of gradation based on a set of qualities that may be exhibited within each package.
Continuous
Story packages that are continuous are characterized by a traditional linear structure with a beginning, middle, and end to the story. They also require one primary medium driving the story. Continuous stories are also tend to be more "lean-back" in nature, meaning there was often less interactivity than Comprehensive or Immersive stories. The idea is that the story is consumed mostly by reading or watching.
These are questions used to qualify a story's level of continuousness (graded 1-5):
The project is mostly one continuous narrative.
This story has one primary media form (e.g. text, video) driving the narrative.
This project is more of a "lean-back" or non-interactive experience.
Examples
Comprehensive
A Comprehensive package presents an in-depth environment that contains multiple separate elements of a story under a common umbrella, like a topic page. Instead of a linear narrative that drives the users through a singular experience, the story is broken up into sections. A story package may include segments such as profiles, background information, history, or future implications—some of which can be individually narrative.
Each segment is unique, and in many cases each section is told in the type of media most appropriate for the content in that segment. For example, a video is used for a segment of a story in which there is a lot of action or emotion, and graphics for a section that is informational or requires visual aids to explain complex subject matter.
These are questions used to qualify a story's level of comprehensiveness (graded 1-5):
This project is more about covering a topic than a single narrative story.
This project is divided into sections or parts, intending for the user to jump around.
This project is informational in nature.
Examples
Immersive
Stories in the Immersive category create an environment, a space for the user to explore, and through this exploration the narrative unfolds itself. It's an environment that is very engaging, and there is an high level of interactivity between the space and the users.
Linearity is not a prerequisite for this type of storytelling. The level of control the user had in directing the experience varies in these projects. Some Immersive news packages were like video games or choose-your-own-adventure stories, where users made choices that would determine their own experience. The experience varied from user to user based on the decisions made. Others packages were a very structured experiences with little more than a "next" button to advance the narrative through a unified path.
"Cinematic" is a term often associated with this category, and it makes sense. A striking commonality found in these projects was that most had some sort of initial start page displayed up front with a title, background information, and more importantly a button or link requesting action to initiate the experience—similar to a DVD/Blu-ray start menu.
This project is similar to a video game experience requiring lots of interactivity and/or takes up the full screen of the browser.
This project begins with some type of launch-like element, like a play button, to initiate the experience.
This project uses audiovisual media to create an immersive environment.
Examples
Intersections
Intersections include any number of project that comprise two or more qualities from our classifications system. A continuous-immersive for example, or a comprehensive-immersive.
Here are a few examples: